强国健体——铁人梦
ENHANCE BODY AND BUILD STRONG CHINA—— IRONMAN DREAM
Nantong Tieren Sports Goods Co., Ltd. (referred to as "Tieren Sports") was established in 1996. A diversified comprehensive sports enterprise. The company is located in Chongchuan Economic Development Zone, Nantong City, "China's Modern City". It covers an area of more than 200 acres and has a construction area of 200,000 square meters. There are more than 1,000 employees, including 160 professional and technical personnel, with senior titles 15 people. The company has obtained more than 200 national patents, participated in the formulation of national standards for sports equipment for many times, and took the lead in passing the NSCC new national certification.
130

nos

Various professional and technical personnel

25

nos

Have a senior title

300

+

Won the national patent

Products are exported to the world /
Since 2017, Iron Man Sports has successively settled in the newly built health industrial park. The industrial park has a total investment of RMB 660 million. It is planned to be built into intelligent sports fitness equipment, medical rehabilitation health equipment and other production, research and development, training, testing, display transactions and logistics bases. The annual production scale of 1.5 million sets of fitness equipment such as treadmills and exercise bikes has an annual output value of RMB 700 million. The second phase of the project is under construction. It is expected to be completed and put into operation in 2021, and the annual output value is expected to reach more than RMB 1 billion.
The company's fitness and rehabilitation equipment business integrates the entire business process of research and development design, manufacturing, marketing, brand operation, positioning mid-to-high-end fitness equipment, sports supplies, business scope covers the whole country, in Beijing, Shanghai, Nanjing, Suzhou, Xuzhou All have branches. The company has registered iron man trademarks in 45 countries and regions overseas, and established overseas branches in Poland and the United States in 2012. The products are exported to more than 60 countries and regions in the Americas and Europe.
Diversified development /
Jiangsu Tieren Sports Culture Development Co., Ltd., a subsidiary of the company, specializes in the planning and operation of sports events, physical fitness and rehabilitation training. Since 2015, the event operation business has been involved in marathon, dragon boat, basketball, volleyball, badminton, tennis and swimming, and has led operations including the World Track and Field Championship Marathon Qualifier (Xuzhou International Marathon), WCBA All-Star Game, National College Volleyball League , China Dragon Boat Open and a series of large-scale events. The trainers of the College of Physical Fitness and Rehabilitation provide physical training services and guidance for a number of national and provincial professional sports teams, such as track and field, weightlifting, and swimming, to help prepare for the Tokyo Olympics.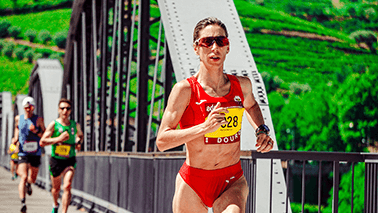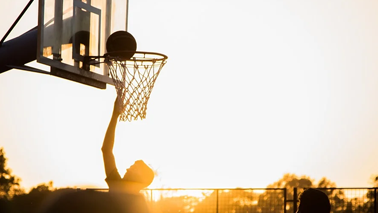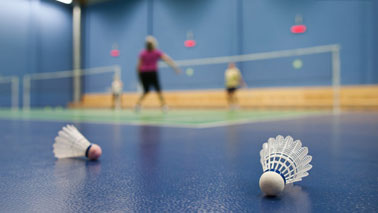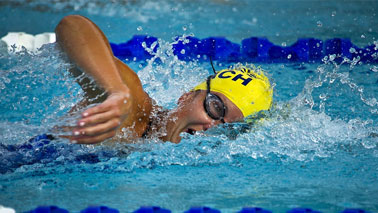 The company has successively passed the certification of ISO9001 quality management system, ISO14001 environmental management system, ISO45001 occupational health and safety management system, ISO10015 training management system and GB / T27922 commodity after-sales service evaluation system, and gradually moved towards scientific, information, standardized and intelligent development. Orbit, successively won the "China Well-known Trademark", "National Contract-abiding and Creditworthy Enterprise", "China's Top Ten Sports Goods Brands", "China's Top Ten Sports Goods Industry Enterprises", "National Inspection-free Products", "Jiangsu Civilization Unit "," Famous Trademark of Jiangsu Province "," Famous Brand Product of Jiangsu Province "," Export Famous Brand of Jiangsu Province "," Jiangsu Industrial Design Center "," Jiangsu Intelligent Fitness Equipment Engineering Technology Research Center "," Jiangsu Industrial Innovation Type " A series of honorary titles such as "Advanced Enterprise", "International Well-known Brands Focused on Cultivation and Development in Jiangsu Province", and "Ten Top 10 Private Enterprises for Integration and Innovation in Nantong". The company is now a national sports industry demonstration unit, a director unit of the China Sporting Goods Federation, a standing director unit of the China Culture, Education and Sporting Goods Association, a vice chairman unit of the China Chamber of Commerce for Import and Export of Light Industry and Crafts, a sports industry demonstration base in Jiangsu Province, and an educational equipment in Jiangsu The director unit of the industry association and the president unit of the Nantong Sports Industry Association. The company has been selected as the supplier of fitness equipment for the 7th World Military Games in 2019, the exclusive supplier of fitness equipment for the 14th National Winter Games in 2020, and a strategic partner of the China Athletic Association Marathon. At present, the company's independently developed intelligent air resistance fitness training equipment is listed as the recommended equipment of the National Sports Administration Iron Man Program, and it is promoted and used in the national track and field, swimming, and weightlifting centers.
While developing, the company has not forgotten the support and help from all walks of life, actively engaged in public welfare undertakings, and supported the development of domestic sports undertakings. In recent years, it has sponsored the Jiangsu Provincial Track and Field Team, the Bayi Industrial Group Gymnastics Team, the Inner Mongolia Track and Field Team, and the Jilin Province Judo Wrestling Weightlifting Team to provide professional training and fitness equipment. In addition, the company also donated sports equipment to various schools, communities and social organizations, participated in a number of "precision poverty alleviation" projects, and actively fulfilled its corporate social responsibility, which was widely praised by all walks of life.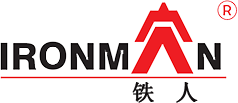 New era, new journey. Under the general environment of the country vigorously promoting national fitness and accelerating the development of the sports industry, the company will continue to adhere to the purpose of "pursuing perfect quality and providing satisfactory services" and adhere to the product concept of "learning, innovation, and beyond" to make the "iron man bigger and stronger "Brand, strive to develop into a leader in the global sports and health industries.